Short description
The windmill from the village of Novoe Klimovo (Ibresinsky district, Republic of Chuvashia) was built around the end of the 19th century, was transported to the museum of wooden architecture "Ibresi" (Republic of Chuvashia) in 1980. Smock mill with four sails and two pairs of millstones. Sheathed Log construction. Was used as a flour mill (flour).
| | |
| --- | --- |
| Condition | The windmill is restored |
| Status | Museum exhibit |
| Mechanism | State unknown |
Additional description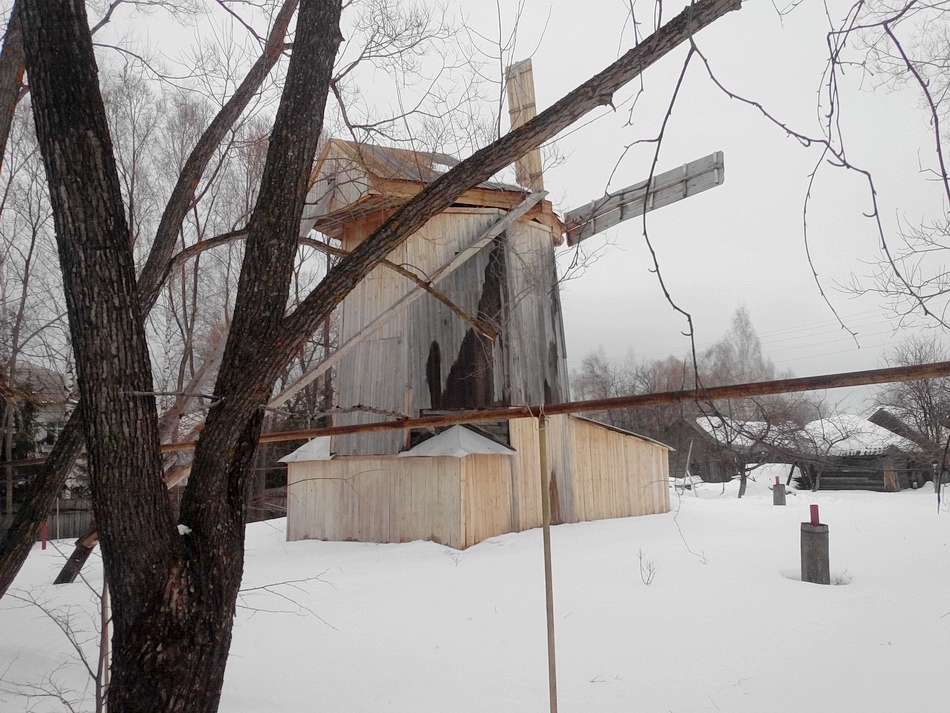 The mill in Ibresi is the Volga region smock mill, which makes it possible to assume that it has two pairs of millstones. Recently the mill has been completely renovated. We visited the museum before the restoration, but then there was nothing to look at in the mill. After the restoration during our next visit, the museum was closed, so what is inside there we do not know exactly, but it's easy to guess looking at other Volga smocks.