Short description
The windmill from the village of Tarkhany (Batyrev district, Republic of Chuvashia) was built in 1870, was transported to the interactive museum "Babay Utary" (Republic of Bashkiria) in 2017. Smock mill with four sails and unknown number of millstones. Log construction. Was used as a flour mill (flour).
| | |
| --- | --- |
| Condition | The windmill is restored |
| Status | Museum exhibit |
| Mechanism | Restored, but not used |
Additional description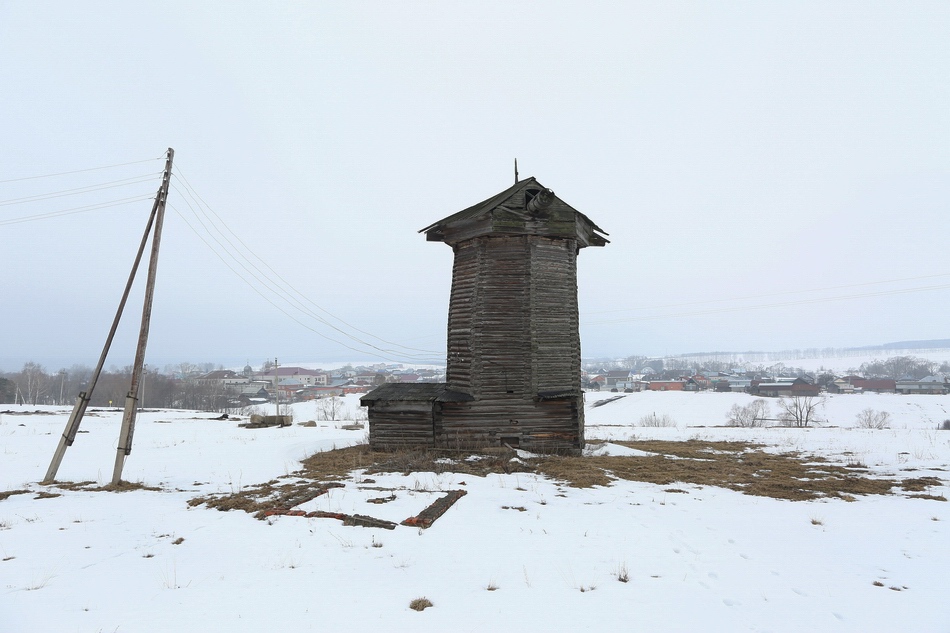 This mill should not be confused with the mill in the Lermontov's
Tarkhany
in Penza region. The mill does not work, however, it has electricity inside, the doors are locked, and the structure seems to be looked after. Unfortunately we didn't manage to photograph anything inside even through the holes or windows. When we asked the passing woman who is using the mill now, she sincerely replied that there are no mills in that area.
Above was written in 2016 year. In 2017 the windmill was transported 400 kilometers East to the museum "Babay Utary" ("Grandfather's Estate"). There it was restored, basement and height were changed. Besides this windmill mechanism now has one pair of millstones and vertical shuft is a spindle for it. We don't know how the mechanism looked like historically however we suppose that there were two pairs of millstones. Photos can be easily fond in the internet, interesting video with the windmill's mechanism (from the 14th minute) is
here
.