Short description
New windmill with historical parts was built in 1998 in the village of Yakovlevo (Yakovlevskiy district, Belgorodskaya oblast). Postbased mill with four sails and one pair of millstones. Log construction. Was used as a flour mill (flour).
| | |
| --- | --- |
| Condition | The windmill is new, however it doesn't grind flour |
Additional description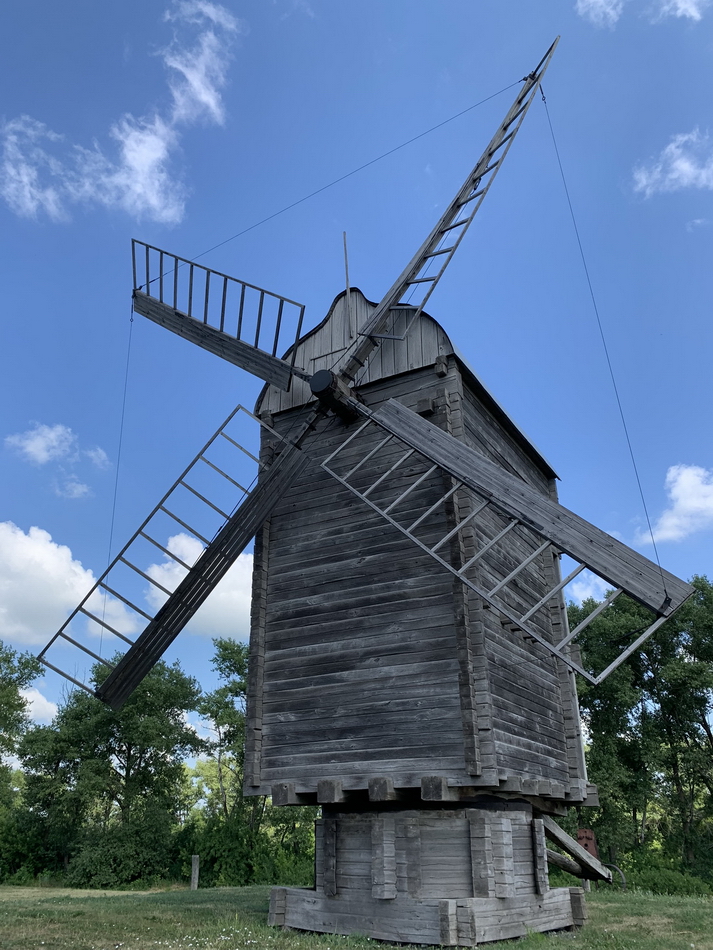 Though it's a new mill, it is quite interesting. The pictures are
here
and the pictures and the video are
here
. As you can see, the whole mill inside and outside, except for the roof and the number of sails, exactly reproduces the mill in the village of
Menyaylovo
. But the top of the roof is the same as in the
mill
in the village of Bolshoe Remontnoe. In fact, the mill is a copy of a mill from the village of Kukuevka, Valuysky district, people say that original parts of the mechanism were used.
What else is interesting is the wheel at the end of the tailpole and how it turns and stabilizes the mill. You cannot find such wheels anywhere else.
The mill is visible from the M2 road. The mill is a museum, if you check the time when the it is open, you can get inside, even with a guide.