Short description
Lybashev's windmill from the village of Malaya Nisogora (Leshukonsky district, Arhangelsk region) was built in 1910, is located on a historical site. Inverted postbased mill with four sails and one pair of millstones. Log construction. Was used as a flour mill (flour).
| | |
| --- | --- |
| Condition | The windmill is conserved |
| Status | In noone's possession, not used |
| Mechanism | Not preserved |
Additional description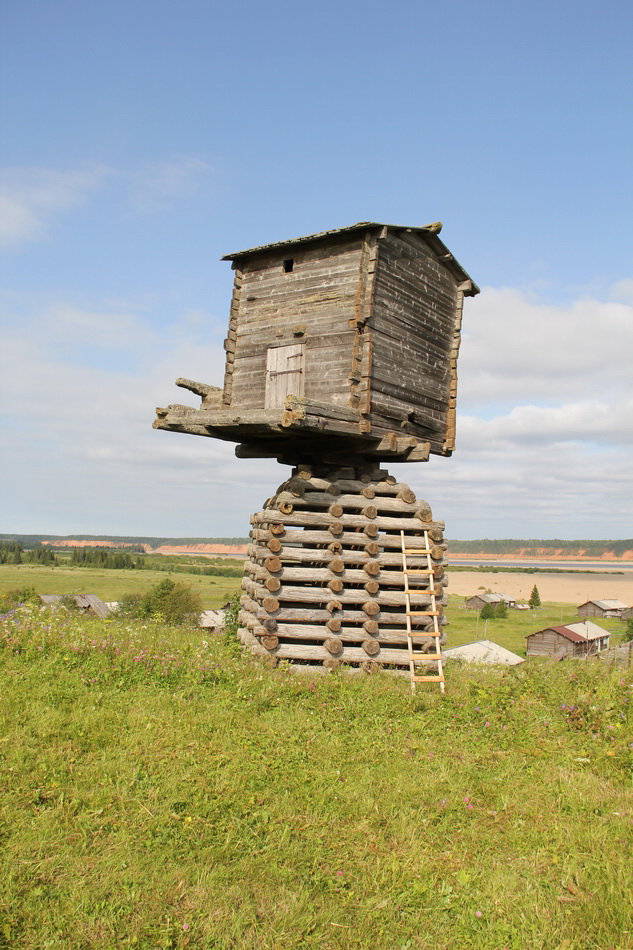 The Mill of Malaya Nisogora is one of the five inverted post-based mills of the Mezen river mills. Unfortunately, the mechanism of the mill has been little preserved - there are two millstones and a vat without walls.
However, the mill itself is in quite a good condition. The locals support it: they change the roof and replace the rotting logs in the trestle. If only this could be like this in other places! The mill has no porch any more, however, being a part of the mill hill landscape, it looks great.