Short description
Lysenko's windmill from the village of Demidovka (Krasnoyaruzhsky district, Belgorod region) was built around 1896-1901, is located on a historical site. Postbased mill with an unknown number of sails and unknown number of millstones. Sheathed Frame. Was used as a flour mill (flour).
| | |
| --- | --- |
| Condition | The windmill is in ruins and is collapsing |
| Status | In noone's possession, not used |
| Mechanism | Not restored, is going to ruin |
Information about the mill was checked on 01.01.2021.
The following historical parts of the mechanism have been preserved:
Sails, Windshaft.

Millstone mechanism:
Stone nut, Spindle.

Additional description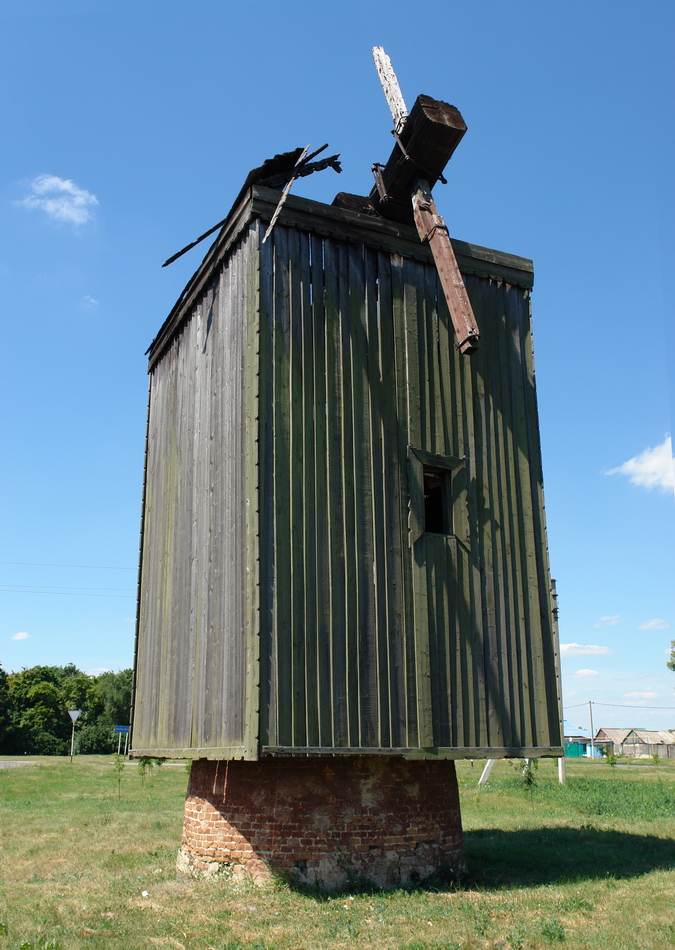 It is one of the two post-based mills on a stone base. An interesting device for adjusting the grinding (distance between the millstones) in the form of a vise. It is very similar to the
mill
from the village of Bolshoe Remontnoe. You can read more
here
or
here
. The pictures are
here
.
It is half-burnt, although, formally, it is a monument.