Short description
New windmill with historical parts was built in 2015 in the village of Kimzha (Mezen district, Arhangelsk region). Inverted postbased mill with four sails and one pair of millstones. Log construction. Was used as a flour mill (flour).
| | |
| --- | --- |
| Condition | The windmill is new, however it doesn't grind flour |
Additional description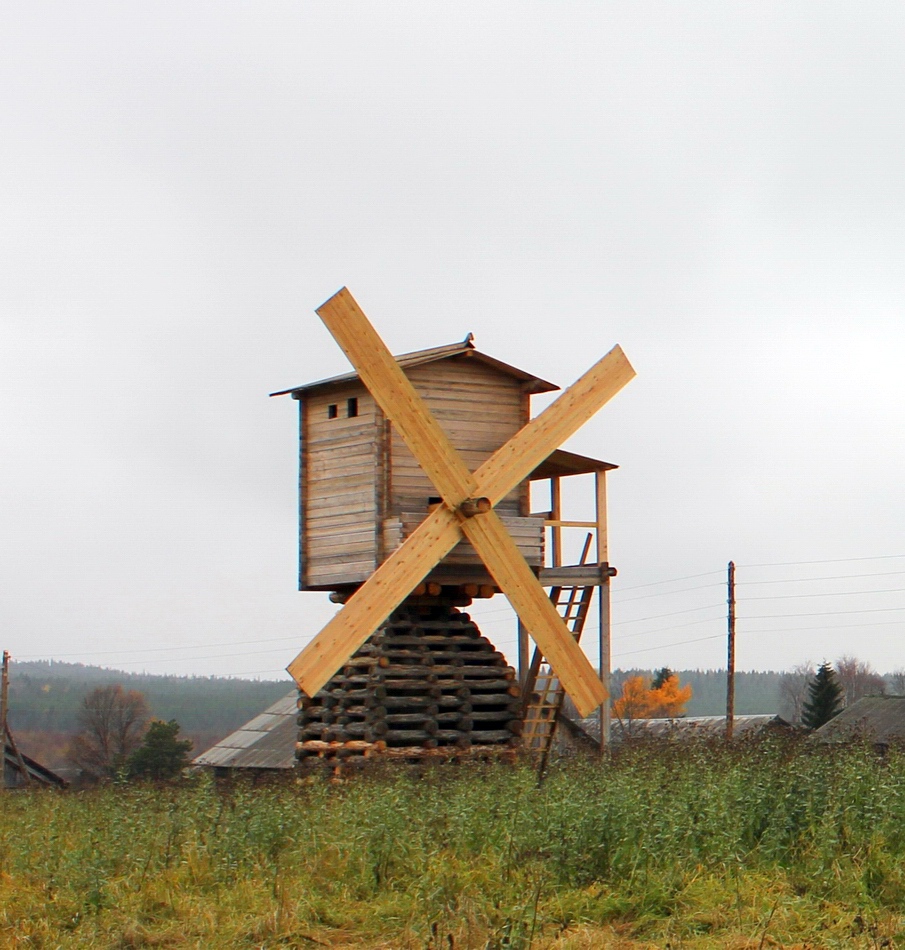 Voronukhin's windmill is one of the two inverted post-based mills in Kimzha. The windmill is new, it is built on the historical trestle and, more importantly, on a historical site. This is why Kimzha is on the list of villages with the two-windmill landscape.
The windmill's history is the following: it was built in 1934, but then it turned out not necessary because there was a second operating windmill nearby, so, it was almost completely disassembled. What has remained after that is the trestle, a central post and a quarter of the barn. The barn and the post have rotted, as there was no roof over them, and the trestle was re-used to create a museum.
In 2015, a new barn was erected on the historical trestle, and a mill work museum was opened. The museum introduces the concept of the "inverted post-based mill" and tells about the restoration process of the second Kimzha
windmill
.