Short description
The windmill from the village of Smirnovo (Diveevsky district, Nizhny Novgorod region) is located on a historical site. The time of construction is unknown. Smock mill with four sails and two pairs of millstones. Sheathed Frame. Was used as a flour mill (flour).
| | |
| --- | --- |
| Condition | The windmill is falling into ruin and may disappear |
| Status | In noone's possession, not used |
| Mechanism | Not restored, is going to ruin |
Information about the mill was checked on 12.10.2016.
The following historical parts of the mechanism have been preserved:
Upright shaft.

Millstone mechanism:
Mealspout.

Additional description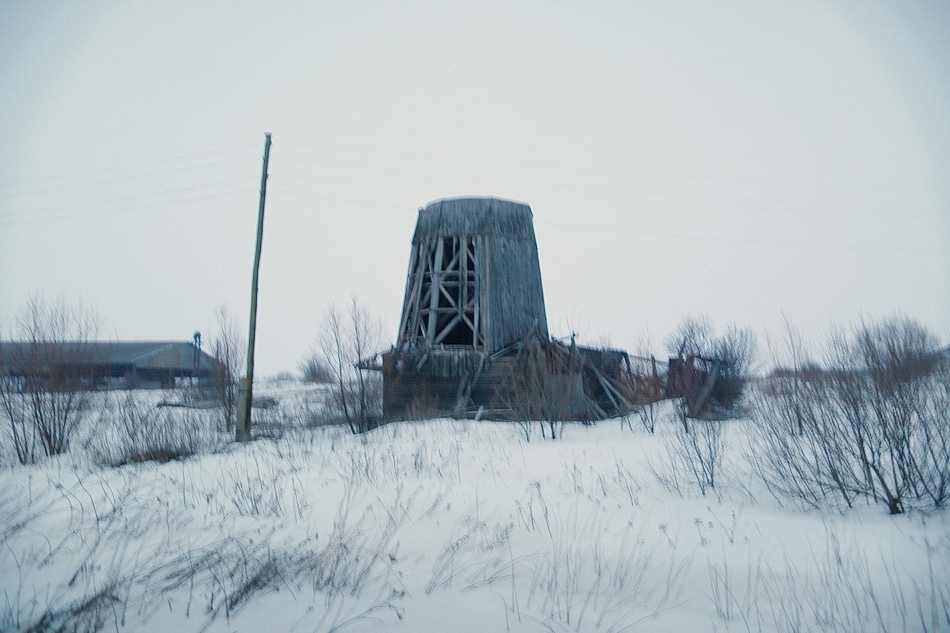 Windmill from the village of Smirnovo a little earlier:
here
(at the end of the article).
Windmill from the village of Smirnovo in autumn 2016:
here
.
Apparently, there is no cap anymore, but there is a platform for a pair of millstones and a vertical shaft. In addition, the architecture of the mill is interesting: it is a frame, but the pillars supporting the frame do not start from the ground, but grow out of a log barn. It's unusual. The barn does not have a usual shape, but protrudes from one side, creating a platform to maintain the sails, as in Volga region mills.
The mill is not far from the Diveevsky Monastery, where there is life, religion, tourists, and money. And the architectural monument next to it is falling into ruin, and no visitors coming to Diveevo have any idea about it. What a shame!